Skidderoon:
Hookeroon / Skidder
The Woodchuck Skidderoon is the newest tool from Woodchuck Tool. A no-compromise Pickeroon/Hookeroon (the cable assembly removes in seconds) with the ability to skid limbs, branches, brush or small trunks, either by hand or motor means.
firewood gathering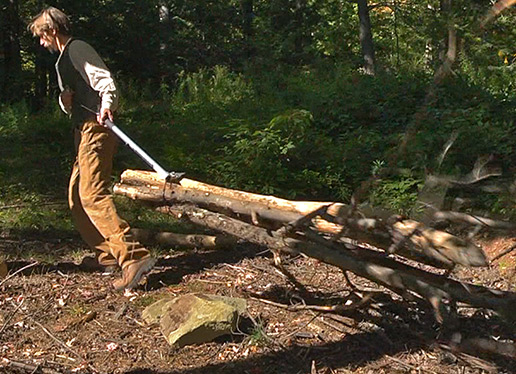 hauling limbs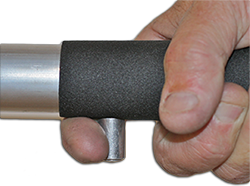 The new Finger Trigger allows the user
to use a lighter grip resulting in less grip
fatigue, it also allows the user to know
where the pick end is pointing at all times.
It has been tested by a large saw mill
with positive results.

6061 aluminum construction

2 1/4 lb.

32" long

high strength ultra hard stainless steel pick

removable and replaceable nylon coated cable with 2000 lb. breaking strength

lifetime warranty (except cable)

patented

made entirely in the USA
$65.00