FREE SHIPPING OFFER!
Purchase any Woodchuck Tool with either a Skidderoon or Hookeroon
and the combo ships for free!
You must use the button below for your order to qualify!
$9 Flat Rate shipping for each tool order within Continental US!

Woodchuck Quad
Four Tools In One
$129.00


Dual
Peavey / Cant Hook with Log Jack Option
$99.00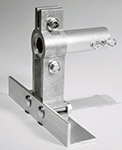 Timberjack
Log Lifter
$99.00

Skidderoon
Pickeroon / Skidder
$65.00

Hookeroon
$49.00
Parts
Order parts for your Woodchuck Tools!
Most tools are available at the locations below: